Hermes Garden Party bag TPM White Country leather Silver hardware
Product code : msgp2604011

International
shipping

Tax Refund Available at Boutique

Credit Card Available at Boutique
All products are Brand new and Authentic.
This online boutique shares the same stocks as L'ecrin Boutique Tokyo.
This means that not all stocks featured online are physically available for viewing in our Singapore boutique.
We welcome any enquiries on any item that you may be interested in.

Hermes Garden Party TPM.
Full of dignity, Beauty of White.
Canvas & all-leather Garden Party bags, a casual bag for both men and women.
Simple design with processed interior to better withstand stains.
Perfect for all occasions and easy-to-use.
White is a colour that can be used in any season and any occasion such as on dates, during a resort holiday or shopping.
It is a timeless colour that exudes class and simplicity.
A fairly new leather that was introduced in 2012.
The beauty of Country leather lies in it is fair firmness.
Savour the soft and classy texture of the Hermes leather and discover how this large-grained leather is also a hardy material as it is resilient to scratches and dirt even when used daily.
Amp up your style with this White Birkin as it accentuates your outfit.
Like a beckoning fresh seasonal air, transform into a chic and sophisticated woman today.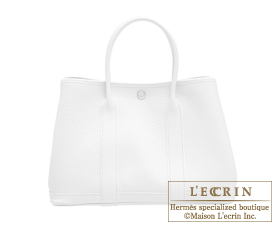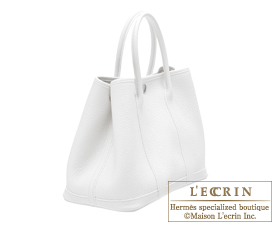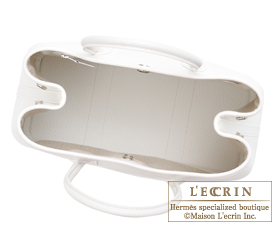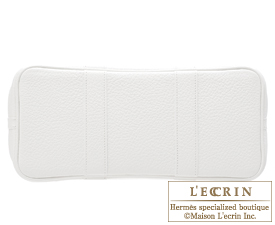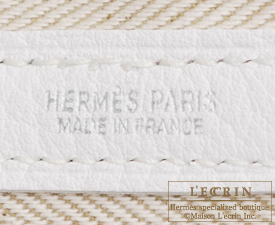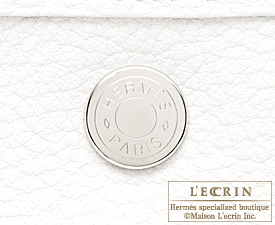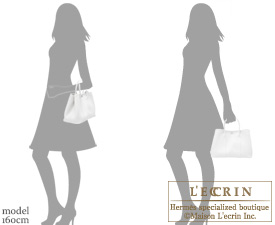 Model
HERMES GARDEN PARTY TPM
---
Color
White
---
Material
Country leather
---
Hardware
Silver
---
Measurements
(W)30×(H)21×(D)13cm
---
Accompanied by the original Hermes
Box,Cotton bag
---
※All measurements are approximate.